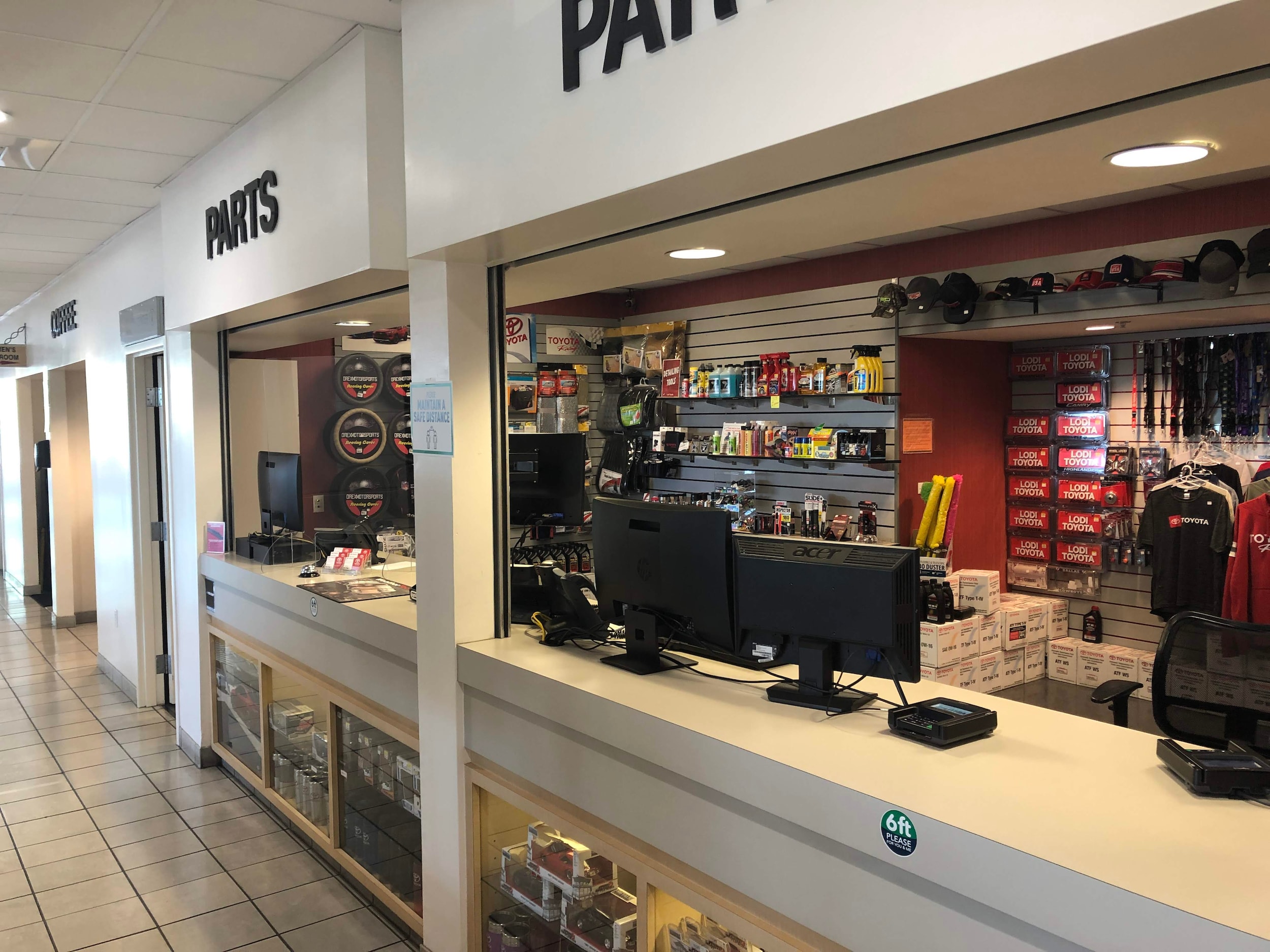 Lodi Toyota: Quality Auto Parts and Quality People
AC compressors, air and cabin filters, batteries, brakes, mufflers, oil filters and beyond. When you add them all up, you get a lot of functioning parts in your Toyota model. With your vehicle relying heavily on each individual part to function at an elite level, wouldn't you want to make sure you're giving your daily driver the best chance to succeed? If so, then ordering genuine Toyota OEM parts here at Lodi Toyota is certainly your next move.
Genuine Toyota Parts in Lodi
The genuine Toyota parts we receive right here at our parts center come directly from the original equipment manufacturer themselves, meaning there's simply no better quality you can be putting into your vehicle then what we have to offer. While cheaper non-brand parts may have some appeal due to their price tags, it's important to remember these parts are extremely cheap for a reason. They weren't designed specifically for your vehicle and its unique needs, functioning at a much lower level and putting your vehicle at risk. When you instead choose the quality parts we carry, you're ensuring quality roadside performance for years to come with parts created by engineers who designed your vehicle specifically. You can't get any better than that.
Order Auto Parts Online if you live in Lodi, Stockton, or Surrounding Area
Place an auto part order with us today and give your vehicle the necessary support it needs. Filling out an order form with us below couldn't get any easier, and we're available via phone or right here at our dealership for drivers in Lodi, Stockton, and Elk Grove to contact. Need help installing your ordered part when it arrives? We have trained service experts right here in our service center that would love to take care of that for you.
Contact the Lodi Toyota Service & Parts center today for more information on our services!
Parts Request
Your privacy is important to us.
Lodi Toyota takes your privacy seriously and does not rent or sell your personal information to third parties without your consent. Read our privacy policy.
Parts Hours
Monday

7:00am- 6:00pm

Tuesday

7:00am- 6:00pm

Wednesday

7:00am- 6:00pm

Thursday

7:00am- 6:00pm

Friday

7:00am- 6:00pm

Saturday

8:00am- 4:00pm

Sunday

Closed
See All Department Hours
Showroom Hours
Monday

9:00am- 8:00pm

Tuesday

9:00am- 8:00pm

Wednesday

9:00am- 8:00pm

Thursday

9:00am- 8:00pm

Friday

9:00am- 8:00pm

Saturday

9:00am- 8:00pm

Sunday

10:00am- 7:00pm
Parts Dept. Hours
Monday

7:00am- 6:00pm

Tuesday

7:00am- 6:00pm

Wednesday

7:00am- 6:00pm

Thursday

7:00am- 6:00pm

Friday

7:00am- 6:00pm

Saturday

8:00am- 4:00pm

Sunday

Closed
Service Dept. Hours
Monday

7:00am- 6:00pm

Tuesday

7:00am- 6:00pm

Wednesday

7:00am- 6:00pm

Thursday

7:00am- 6:00pm

Friday

7:00am- 6:00pm

Saturday

7:00am- 4:00pm

Sunday

Closed