2019 Toyota RAV4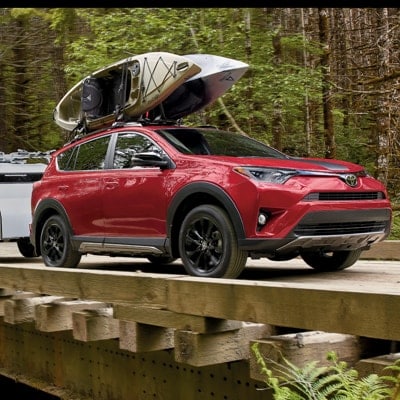 2019 Toyota RAV4 Exterior Features
LED Headlights
Illuminate the Adventure
This lighting configuration meshes seamlessly with the sleek front end and smoked trim of the new Toyota RAV4, providing optimal visibility for future journeys and the night exploration you hope to embark on. With LED daytime running lights, your presence remains clear throughout a day on the move.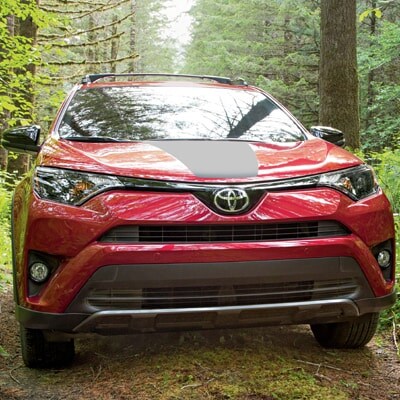 Dynamic Torque-Vectoring AWD
Traction You Can Trust
Paired with rear driveline select, this available all-wheel drive system repositions up to 50 percent of power to the back wheels of the new RAV4, again adjusting based on real-time road grip analysis. For control on rain-covered roadways, icy road surfaces and other unpredictable travel settings, this new Toyota SUV makes consistency on the move a main priority for your experience.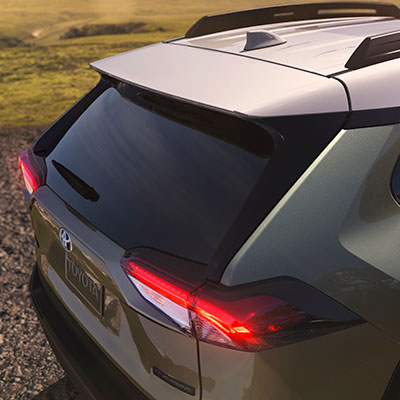 Toyota Safety Sense™ 2.0
Active Safety Comes Standard
With driver-assist systems built in, the new Toyota RAV4 incorporates an extensive lineup of active safety technology to keep both you and your passengers intuitively secure. Features within this safety suite include road sign assist, lane-tracing assist, a pre-collision system with pedestrian detection and much more.

More Features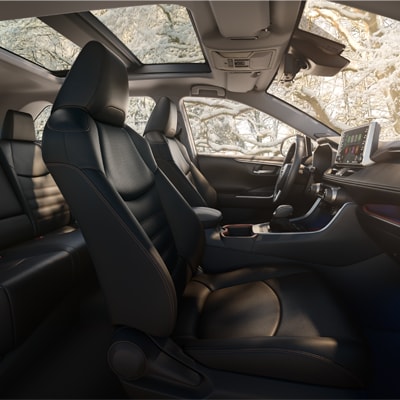 Seat Settings
Cool Trips and Cozy Starts
As the temperatures outside respectively dip or climb throughout the year, you deserve a vehicle that can also adjust. Remain comfortable with changes in season when activating available ventilated and heated front seats inside the new RAV4, with settings that allow you to choose your own preferred level of respective cooling or warming influence.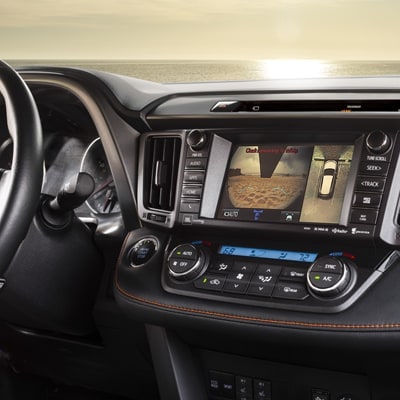 Entune™ 3.0
Modern Multimedia
This available infotainment platform is synced to an eight-inch touchscreen interface for practical access to some of your favorite technology. Standard Bluetooth integrates music and messaging services, as an extensive lineup of additional digital settings is also available to incorporate into your behind-the-wheel experiences.